Frequently Asked Questions about Turkey: Everything You Need to Know
Below you can find some of our most frequently received questions about Turkey.
Yes. Violent crime has been falling steadily in recent years and is on a par with many European countries. After a few terrorist attacks in major cities around 2015, the issue of political violence has faded from most of the foreigner-frequented destinations in the country. While this is one of the most common questions about Turkey, we're happy to say it's also easily answered.
What is the best place in Turkey to live?
One of our most frequently received questions about Turkey, this of course depends on personal preferences, but generally speaking Istanbul is the main international city of Turkey (and, arguably the entire region) and draws the vast majority of expats and tourists. Pockets of foreign residents can also be found in Ankara and in smaller cities along coast, like Izmir and Bodrum.
What are the best neighborhoods in Istanbul for foreigners?
Most Westerners pile into the salubrious and central residential areas around Beyoglu, particularly Taksim and Cihangir. Note, however, that for this reason rents are much higher here than elsewhere in the city. Save money and get a more genuine Turkish experience by considering alternatives.
Where are the best places to visit?
Turkey has more natural, historical, and cultural sites than anyone could fit into a single lifetime. But in terms of low-hanging fruit, the cultural capital of Istanbul, the lush Mediterranean coast, and the awe-inspiring lunar landscape of Cappadocia draw the majority of foreign visitors between them.
How bad is Turkish bureaucracy?
Pretty bad, but not worse than you might expect. It is more efficient and less opaque than any other government machinery in the region, and can be more nimble than European pen-pushers when it wants to be. It's more a question of knowing how to approach it through a combination of charm and persistence. For issues such as residence permit applications, we have you covered.
Around 17% of Turks speak English at a functional level, though most of them are concentrated in the West of the country, in the major cities of Ankara, Istanbul, and Izmir, and along the more European, tourist-friendly Aegean coast. While it's a common question about Turkey, it's also easily resolved by learning Turkish.
Is Turkish a difficult language?
For speakers of European languages, yes. All languages have foreign influences, but Turkish takes this to another level by using its original East-Asian grammar, combined with a Latin alphabet, and vocabulary borrowed from Arabic, Persian, and Greek. The resulting combination presents new language learners with a steep learning curve that is best overcome by a quick introductory language course and plenty of exposure.
Do Turkish people like foreigners?
Yes, one of the most important questions about Turkey actually. Almost too much so, if you find yourself serving as your neighborhood's resident celebrity, which just means pro-bono Turkish practice, homemade food, and being invited for endless glasses of tea. Some common-sense sensitivity to local customs and individual situations is, however, advisable especially beyond middle-class areas like Beyoglu. Check out many of the lifestyle pieces covered on Yabangee for more details and coverage of questions about Turkey and life here.
Is there an expat community in Turkey?
Yes. Istanbul was one of the most visited cities in the world in 2015, and many of those visitors came back to teach English, buy property, or just make the most of their digital nomadism by settling in one of the world's most vibrant cities. After a few turbulent years of regional instability and pandemics, the community is smaller than it used to be, but is set to make a dramatic return. Yabangee is one of Turkey's most active communities of foreigners living here and can answers many questions about Turkey as well.
Is it easy to do business in Turkey?
Yes. Turkey is business-friendly country with a fairly simple taxation system and low rates, at a least compared to the restrictions that are standard procedure in Europe, or the corruption-ridden debacle that characterizes business life elsewhere in the Middle East. The World Bank ranks Turkey 33rd best in the world in its ease-of-doing-business ranking, up from 69th in 2017. For these types of questions about Turkey, do contact us for more information on how to set up your own business here.
Is Turkey a good place for kids?
Yes, though the bustling center of Istanbul can be a bit overwhelming and lacking in green spaces for children. Check out some of the leafier suburbs, which will probably be closer to school options anyway. Turkish society is generally kid friendly, and prices of childcare and extracurricular education are a fraction of what they would be in Europe.
Is Turkey cheaper than European countries?
Among the first and most frequently asked questions about Turkey… the short answer is yes. Very. Turkey is one of the cheapest developed countries to live in, although the more cosmopolitan, Europeanized parts of big cities like Istanbul can get pricey. Low prices of everything from education to food to utilities and rent will amaze you. Many foreign currencies also tend to do well here.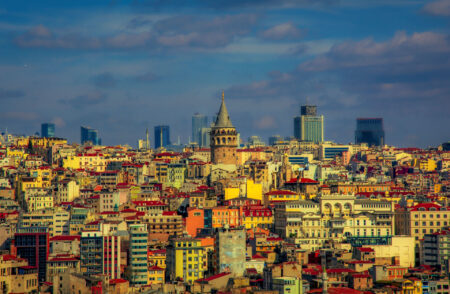 Can't find the answer to your question?
For questions about Turkey, please ask us via the contact form below and we will reply as soon as possible!